Service Technician Apprentice
The Service Technician Apprentice will work to obtain their LP Installers License to become a certified Propane Service Technician. Some key aspects of the role will not be limited to, but will include:
• Repair, maintain and install HVAC equipment
• Prep storage tanks for field installation
• Install propane gas piping systems
• Perform maintenance on customer fill plants
• Perform installation and maintenance on commercial vaporization equipment
• Complete classroom and field hour requirements for state licensing
• Other various duties as required
Key Characteristics
• Willingness to learn and be trained
• Interact positively and professionally with coworkers and customers
• Commitment to being a Team Player
• Present a positive experience for customers
• Be prepared to respond when called upon
Education and Experience
• Propane, industrial gas, or related chemical industry work experience is a plus, but not required
• Other industry or related training desirable
• Required - Class C CDL with Hazmat Endorsement (or willingness to obtain within first year)
• Required - Hoisting License (or willingness to obtain within first year)
• Optional – obtain Class B CDL with Tanker Endorsement
Specialized Trade Requirements and Other Job-Related Skills
• During Apprenticeship, will complete required annual certifications necessary to obtain Propane Technician Licensure
• Maintain a clean driving record; act responsibly while driving
Superior Plus Propane has a vision to be the Premier Propane distribution company within the United States. To that end, we pride ourselves on delivering excellent customer service to ALL of our customers both internal and external. We have a collaborative work style and we make decisions based on analytics and best practices. Superior encourages work/life balance as seen in our above industry standard PTO program as well as the flexible work schedules we offer.
Benefits:
Our benefit package is designed with the employee in mind and includes: wellness initiatives, excellent health coverage, generous paid time off, flexible scheduling and much more!
• Medical, dental, vision insurance - Single plan is free
• Retirement planning and profit sharing
• Employer paid short/long term disability
• Employer funded HSA account
• Employer Sponsored - Employee Assistance Program
• Tuition Reimbursement - Access to in-house learning portal
• Convenient casual dress environment
APPLY NOW
---
Job Details
Salary:
$30,000 - $40,000
Experience:
0-2 Years
Location(s):

Notice: Undefined offset: 1 in /home/customer/www/nextgenpropane.com/public_html/wp-content/themes/generationnext/single-jobs.php on line 52

,
---
Benefits
Medical
dental
vision insurance - Single plan is free
Retirement planning and profit sharing
Employer paid short/long term disability
Employer funded HSA account
Employer Sponsored - Employee Assistance Program
Generous PTO- eligible in first year
---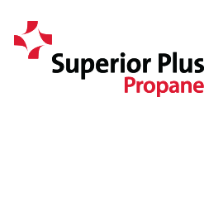 Superior Plus Propane
Our People Are Our Greatest Asset
Job Categories: Apprenticeship, Service Technician
Job Tags: Apprentice, Entry Level, Technician
Posted on: 2022-05-23 17:18:14
Last updated: 2022-10-05 14:54:37