Service Technician
Propane Service Technicians are responsible for the installation, maintenance, and repair of residential and commercial heating systems, as well as related tanks and piping Specific Responsibilities:
Installs, maintains, and repairs tanks, piping, heating equipment, and appliances at commercial and residential customer sites.
Communicates in a timely manner with dispatchers, maintaining a schedule and making sure any delays are properly communicated to the customer.
Follows a standardized format for customer repair visits
Identifies and reports to owner potential opportunities for additional business (newer system, service contracts, and additional services).
Maintains proper stock, parts, tools, and safety equipment in the vehicle.
Maintains company vehicle, including frequent interior and exterior cleaning, refueling, reporting any mechanical issues and ensuring that they are corrected, and submitting completed monthly vehicle inspection forms.
Participates in company provided training opportunities on latest industry technologies.
Executes other tasks assigned by the Propane Service Manager.
Job Environment: While performing the duties of this job, the employee is regularly required to stand and walk. The employee must be able to bend or kneel to view underside of tanks. Reasonable accommodations may be made to enable individuals with disabilities to perform the essential functions. The above statements are intended to describe the general nature and level of work being performed by the job holder and are not to be an exhaustive list of all responsibilities, duties and skills required of the job holder
APPLY NOW
---
Job Details
Salary:
$10,000 - $20,000
Experience:
0-2 Years
Location(s):

Portsmouth, New Hampshire
---
Benefits
Sign-On Bonus
Competitive Salary
Paid Hourly
---
Qualifications
Valid Driver's License
EPA Certification
Excellent Interpersonal Skills
---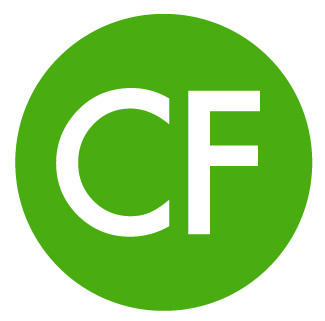 Consumer Focus Marketing
Consumer Focus™ Marketing is a marketing company that specializes in the oil heat, propane, and energy industries. With almost 20 years of industry experience, we understand the business dynamics of our clients and how to reach their residential and commercial consumers with communications. Our staff has expertise providing campaigns to facilitate customer retention, expansion of gallons sold, and equipment sales. We integrate the latest technologies in web design, email marketing, search engine optimization (SEO), and social media management to create compelling digital marketing campaigns to complement print and off-line marketing initiatives to provide unique and comprehensive service, customized to meet each client's specific goals and objectives.
View All Positions by
Consumer Focus Marketing
Job Categories: Service Technician
Job Tags: Hvac, Service Technician
Posted on: May 19, 2022
Last updated: May 19, 2022