Bobtail Driver
Full Job Description
We are looking for an experienced bobtail/delivery truck driver to serve our supply chain logistics department in a safe and timely manner. Please note you must have your CDL, HAZMAT & Tanker endorsements to haul propane. We need someone whose ready to work and a team player. At Anderson's we all pitch in and do what's needed to get the job done. We're a family oriented group and have been in business for over 38 years. A lot of our employees are long standing, seasoned employees who are experts in their fields. If this sounds like something you're interested in please reach out to us or submit your resume. Walk-ins much appreciated Monday-Friday 8-5.
Responsibilities
Transport finished goods and raw materials over land to and from manufacturing plants or retail and distribution centers
Inspect vehicles for mechanical items and safety issues and perform preventative maintenance
Plan routes and meet delivery schedules
Document and log work/rest periods and miles spent driving and retain fuel/toll receipts
Comply with truck driving rules and regulations (size, weight, route designations, parking and break periods) as well as with company policies and procedures
Maneuver trucks into loading or unloading positions
Collect and verify delivery instructions
Report defects, accidents or violations
Skills
Proven work experience as a truck driver
Hands on experience with electronic equipment and software (GPS, AVL units, CB etc)
Ability to drive long hours and travel regularly
Extensive knowledge of applicable truck driving rules and regulations
No recent moving or driving violations
Adaptability and foresight to handle unexpected situations (traffic, weather conditions etc)
Valid truck driving license
APPLY NOW
---
Job Details
Salary:
$70,000 - $80,000
Experience:
0-2 Years
Location(s):
---
Benefits
health insurance
life insurance
401K
Dental and Vision Insurance
Paid Time Off
vacation pay
employee discounts
---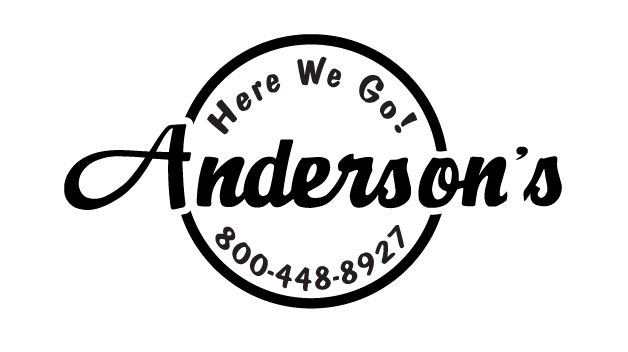 Anderson's Gas Propane Inc.
It all started in 1982 when Don and Rhonda put up their first convenience store in Clifty, AR. They had a vision of offering friends, family, farmers, and their community a fair price and quality service when it came to propane, petroleum products, and farm supplies. Over the years, they expanded their business across the northern and western parts of Arkansas. Today, Anderson Gas & Propane is still a family-owned-and-operated company.
Job Categories: Delivery Driver
Job Tags: Bobtail, CDL, Hazmat, Propane Driver
Posted on: 2022-07-25 19:58:10
Last updated: 2022-11-22 15:41:15