Bobtail Driver
The Local Fuel Delivery Driver is responsible for the safe and timely delivery of propane to our customers. The Delivery Driver will deliver, load and unload propane into the bulk truck and end use containers while providing exceptional customer service. Our Delivery Drivers are also accountable for upholding the highest standards for safety in the delivery and handling of propane and for conducting regular vehicle inspections and maintenance.
Role Responsibilities:
Transfer, collect, load and deliver propane, product to and from containers (bulk truck, tanks and/or cylinders) for customers.
Collect customer signatures/stamps and payments for deposit if necessary.
Offer customers brochures with basic price lists and a contact number.
Maintain a clean and organized vehicle.
Leverage technology where available to: Monitor and track the transfer of propane inventory, tank levels and container sizing; accurately record and print delivery tickets for customers for product delivered; accurately complete and submit daily driver report where necessary.
Maintain equipment to the highest level of safety standards, reporting any mechanical issues to the Fleet Manager/Dispatcher. Conduct and, if applicable document, pre and post vehicle inspections, site inspections and visual tank inspections.
Collaborate with the Dispatcher frequently for routing and scheduling information. Notify the dispatcher of any product, customer, routing, scheduling or safety issues immediately to obtain their guidance and instruction on how to resolve the issue or situation.
What we need/Requirements:
High School Diploma/GED
Minimum of 1 year experience
CDL Class B with Tanker and Hazmat endorsement
Current DOT medical certification
Superior Plus Propane has a vision to be the Premier Propane distribution company within the United States. To that end, we pride ourselves on delivering excellent customer service to ALL of our customers both internal and external. We have a collaborative work style and we make decisions based on analytics and best practices. Superior encourages work/life balance as seen in our above industry standard PTO program as well as the flexible work schedules we offer.
Benefits:
Our benefit package is designed with the employee in mind and includes: wellness initiatives, excellent health coverage, generous paid time off, flexible scheduling and much more!
Medical, dental, vision insurance - Single plan is free
Retirement planning and profit sharing
Employer paid short/long term disability
Employer funded HSA account
Employer Sponsored - Employee Assistance Program
Tuition Reimbursement - Access to in-house learning portal
Convenient casual dress environment
APPLY NOW
---
Job Details
Salary:
$40,000 - $50,000
Experience:
0-2 Years
Location(s):

Notice: Undefined offset: 1 in /home/customer/www/nextgenpropane.com/public_html/wp-content/themes/generationnext/single-jobs.php on line 52

,
---
Benefits
Medical
dental
vision insurance - Single plan is free
---
Qualifications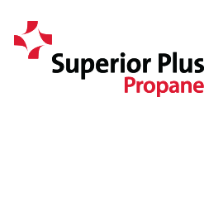 Superior Plus Propane
Our People Are Our Greatest Asset
Job Categories: Delivery Driver
Job Tags: CDL, Hazmat, Tanker
Posted on: 2022-06-17 15:14:14
Last updated: 2022-07-13 14:12:45